March 2022 - Amazon | Winner

The e-commerce giant may promise low prices and fast shipping, but it comes at a huge cost—especially for the employees packing and delivering orders. We encourage you to ask, "Hey Alexa, why does Amazon suck?"
Is there anything Amazon hasn't done to disappoint its employees? At this point, you've probably heard of its abysmal warehouse conditions and mandatory firing quota—and we're sorry to say that only scratches the surface of Amazon's dirty, rotten behavior.
In December 2021, an Amazon delivery driver was told she would be fired for returning to base during a tornado warning in Illinois (the same location where a tornado struck an Amazon warehouse and killed six employees after many were told they were not allowed to leave the facility during the emergency).
PR insisted that the supervisor went against stated safety protocols, but the company's actions give us no reason to believe it. Amazon has previously denied sick leave and had an employee pass away from a stroke on site; employees who witnessed the ambulance carry their deceased coworker away were even told to keep working.
Amazon doesn't seem to care if employees drop dead on the clock, so it would be in the workers' best interest to form a union—but that's never going to happen. It has a long-standing track record of union busting: it's surveilled employee activism, fired union organizers and diluted the union's vote. According to research from Gallup, 65% of Americans approve of labor unions—yet we're currently living in a time of the lowest rate of unionized workers in the country's history. And Amazon is doing next to nothing to change that.
In almost all cases, Amazon has stressed delivery speeds over workers' quality of life. But don't let that fool you: it doesn't give a crap about its customers either. One report, released in November 2021, revealed the company "didn't have meaningful controls to limit access and sharing of user personal data, including sensitive data, within the company." It even went so far to say that "within Amazon, user personal data flowed like a river." The brand has essentially left all customer data up for grabs.
Amazon's own security team had repeatedly "warned of the risks posed by constantly gobbling up new subsidiaries and folding them into the company's network," but Amazon leaders didn't care. And that's the crux of the issue. Unless we're talking dollars and cents, Amazon doesn't think twice. It doesn't care about its product lines (which are increasingly being poisoned by fake reviews, counterfeit merchandise and poor-quality items); it doesn't care about its workers; and it sure as heck doesn't care about you.
If Amazon wants to salvage the mess it's made, its executives need to make some big moves—starting with letting employees unionize. We suggest the brand launch UnionBusting.Sucks, packing it with resources to help workers make their own informed decisions on the matter. Of course, similar sites could be used to address customer and product issues, too—we've got plenty of domains for the e-comm powerhouse to choose from.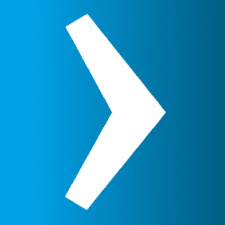 It's a situation that went from prosperous to preposterous in the blink of an eye, and renewed fears of an impending recession...