June 2023 - Silicon Valley Bank (SVB) | Winner

Silicon Valley Bank (SVB) was a state-chartered commercial bank headquartered in Santa Clara, California. The 40-year-old bank was shut down by federal regulators in March 2023, making it the largest financial institution to collapse since Washington Mutual at the height of the financial crisis in 2008. It's a situation that went from prosperous to preposterous in the blink of an eye, and renewed fears of an impending recession.
The closure came as no surprise to anyone watching the markets closely. SVB was known for taking on clients in the volatile venture-backed technology industry, with a soft spot for high-risk startups that other banks were wary to take on. In the height of 2022, the bank boasted assets totaling $209 billion USD and had the honor of being the United States' 16th-largest bank. But in late 2022 and early 2023, massive layoffs signaled that the tech sector was struggling.
The heart of the problem goes beyond bad luck. SVB invested huge amounts in U.S. treasuries and agency mortgage-backed securities, both of which are heavily affected by the rise and fall of interest rates. As soon as the Federal Reserve raised interest rates to a 16-year high, SVB's portfolio was dead in the water.
They similarly fumbled the ball when they shifted from short loans to long-term securities. This left them vulnerable to insolvency for months, as they owned so few short-term investments that could be leaned on for quick liquidations. Any movement in their long-term assets netted huge losses. SVB had little cash on hand as tech companies floundered, and many withdrew money as venture capital withered. The beleaguered bank had to sell their bonds at a substantial loss just to keep up.
Of course, this is not an isolated case of corporate carelessness. What the failure of SVB should call attention to is the widespread problem of financial industry corruption, with culprits like Ivan F. Boesky & Company, FTX, Wells Fargo and Wirecard. Combined with venture-capitalist power players like Peter Thiel directing investors to other banks at the first hint of trouble, or governmental rollbacks that lessen oversight, the conditions that created this catastrophe still exist — alongside the self-serving greed that fuels their continued exploitation.
It begs the question, what's the next bank that will over-extend itself and spook the global markets? More importantly, how long can regular people afford to foot the bill for corporate failures?
It's time to start holding the financial sector accountable with real, long-lasting consequences for toying with people's livelihoods. TheFinanceSector.Sucks could be used to encourage grassroots investigations into the dangerously risky behaviors of shady financial institutions.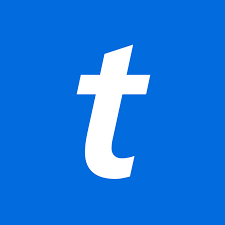 When Ticketmaster and Live Nation Entertainment merged in 2013, it created a ticket distribution monopoly — something a "free market"...