June 2022 - Fox News | Winner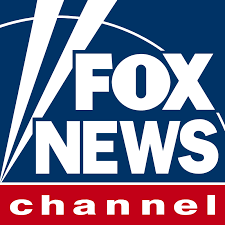 Spreading lies and propaganda is something you'd expect from a media outlet in a tinpot dictatorship—not from the most-viewed network in the world's largest democracy. Will Fox News ever be held accountable for its egregious disregard of journalistic ethics?
You may never have actually watched it, but you've definitely heard about it. Fox News is a highly rated, conservative-leaning American cable news network founded by Australian media mogul Rupert Murdoch. It consistently provides dubious, and often outright misleading, information on massive world events like pandemics, wars and democratic elections.
"Bad business" might as well be baked into Fox News' mission statement. From 
sexual harassment
 and 
racial discrimination
 to 
poor journalistic ethics
 and 
NYC human rights law violations
, the network is stunningly consistent in creating controversy, both real and contrived.
Nearly half 
(43%)
 of the American public who identify as Republican use Fox News as their primary source of global and national information. This massive reach guarantees the network a powerful sway over a large swath of Americans. You've heard that with great power comes great responsibility. Well, Fox News largely manages to evade accountability, while still wielding a frightening influence.
Since the Russian invasion of Ukraine in February 2022, Fox News has been spouting suspiciously 
pro-Vladimir Putin
 talking points across a few of its shows. This includes criticizing Ukraine for resisting Putin's takeover, insisting America should stay out of the conflict altogether, and calling the Ukrainian government "corrupt" and its President Volodymyr Zelensky a "thug."
In particular, host and political commentator Tucker Carlson seems to have a 
soft spot
 for the Russian dictator. He suggested that pointing out the prevalence of Russian disinformation online should be considered "slander," and even repeated Moscow's unsubstantiated claims that the United States has biological warfare labs in Ukraine. The Kremlin has voiced approval of his diatribes and clips of his show have aired in Russia, where access to information is heavily controlled by the state.
On a different note, Fox News has also been 
demonizing
 vaccine science and life-saving health measures during the global COVID-19 pandemic—and then complaining when viewers of the network die en masse after 
following its bad advice
. All this, while an estimated over 
90%
 of Fox News full-time employees have received their vaccine shots, likely mandated by the network itself. The hypocrisy is infuriating.
Other Fox News on-air hosts are realizing the errors of their ways. Sean Hannity, who once extolled viewers to 
"do your own research"
 instead of trusting the recommendations of public health experts, asked his viewers to 
take the virus seriously
, asserting that, contrary to prior statements, he believes in vaccine science. Too little too late?
Fox News also pushed propaganda that the 2020 election was "
stolen
" from 45th president Donald Trump by Joe Biden and the Democrats. This narrative greatly contributed to a wave of public indignation in some circles, culminating in the 
attack on the U.S. capitol
 on January 6, 2020. What started as a protest ended with a police officer dead and many U.S. senators fearing for their lives.
Whether it's international conflicts, vaccine science or election results, Fox News seems determined to position itself on the wrong side of history. When it comes to misinformation and unjustified outrage, 
FoxNews.Sucks
—big time.