March 2023 - Ticketmaster | Winner

When Ticketmaster and Live Nation Entertainment merged in 2013, it created a ticket distribution monopoly — something a "free market" is designed to prevent. And with botched presales, price gouging and a fake ticket scandal, consumers quickly learned how the concert cartel would behave with precious little competition or oversight.
Last November, Ticketmaster botched the Taylor Swift presale event so badly that some of her loyal lawyer fans decided to fight back. Between two presale groups, coupon codes were unduly rejected, queues lingered for up to five hours per sale and website glitches stole hard-won items from customers' carts moments before the purchase was complete. Not one to embrace accountability, Ticketmaster blamed "high traffic volume" for the issues. Convenient! However, they're ignoring the bigger issue—that there wouldn't be such huge traffic volumes if they weren't the only place to purchase tickets for big-name events. It's the monopoly, not the technology, that's the problem.
This unfettered market dominance means ticket prices have soared into the exclusive "high-roller" stratosphere. What they call "dynamic, demand-driven pricing" simply means that the more people that want to attend a show, the higher the prices will be. The result? Madonna's 40th-anniversary tour saw prices of almost $2,300 USD per seat, and Beyonce tickets were spiking in price beyond the grasp of most fans. But satiating the passion of true fans isn't a concern for Ticketmaster. Instead, they allow scalpers to nab huge numbers of tickets and mark the prices up even further—it's bad enough that even the U.S. government is taking notice.
With such astronomical ticket costs, you'd expect that the product would at least be trustworthy. However, Ticketmaster was found to be selling an "unprecedented" number of fake tickets to a December 2022 Bad Bunny concert in Mexico City. The resulting chaos—too many tickets sold, not enough seats—overwhelmed the Ticketmaster system and resulted in people being denied entry, even if their tickets were legitimate. Though Mexico's consumer protection agency is looking into the matter, whatever fine Ticketmaster ends up paying will be a mere decimal point in their quarterly earnings.
Does Ticketmaster just need some competition to encourage them to clean up their act? Or does it need to be dismantled entirely? Live entertainment lovers should be able to see their favorite artists make a racket without having to deal with a different kind of racket.
We know how devoted fans can be. Ticketmaster.Sucks could be used to funnel that passion toward demanding accountability and fair play from the bloated entertainment company—and maybe even resell concert tickets in a non-predatory way.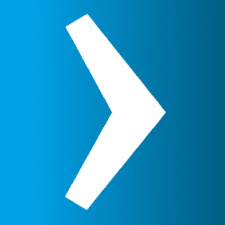 It's a situation that went from prosperous to preposterous in the blink of an eye, and renewed fears of an impending recession...