March 2023 - Balenciaga | 2nd Runner Up

High fashion constantly pushes the limits of how we present ourselves to the world. In its ideal form, it's an often ostentatious art that inspires pop culture. Spanish luxury outfitter Balenciaga has traditionally been a provocateur—but a campaign that seemed to promote pedophilia exposed their taste as despicable, not boundary-defining.
In simpler times, Balenciaga enjoyed a flurry of good press resulting from being one of the first major fashion brands to leave Twitter after the Elon Musk takeover. But that goodwill was nowhere near enough to weather the public relations storm they would create for themselves shortly thereafter.
The high-end fashion company produced an ad featuring young children modeling with teddy bears dressed in what appears to be BDSM bondage gear, including gags and masks. The ad outraged the general public and child protection advocacy groups, with the vast majority of people agreeing it was in poor taste.
The drama didn't stop there, though. A second ad featured the discrete placement of court documents relating to child pornography laws in the background setting of the photoshoot. These were two separate and equally concerning missteps that now have Balenciaga threatening to sue North Six, the production company behind the problematic ads.
Balenciaga creative director Demna Gvasalia has since broken his silence and apologized, but is it enough? Hardly. The road to reputation rehab is long and winding, and a meager apology doesn't create any shortcuts. The company is now selling merchandise at steep discounts to make sales, as well as dealing with the fallout of losing powerful influencer support like that of Kim Kardashian. And when a Kardashian turns down a paycheck, you know you've truly lost your way.
A public apology is just the first step. The brand should be looking at using Balenciaga.Sucks to stitch up the holes in their response, show accountability, and give their rightfully offended customers a forum to vent their disgust.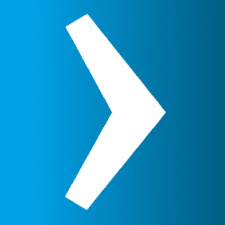 It's a situation that went from prosperous to preposterous in the blink of an eye, and renewed fears of an impending recession...